She was once considered the most beautiful woman of the 19th century: Empress Elisabeth of Austria, better known by the wider public as 'Sisi.' With hair down to her feet, a waist of 50 centimeters and the tall height of 172 centimeters, she stood out amongst her contemporaries and her physique gained an immense popularity in the Austrian Empire.
When passing the many rooms in the Hofburg Imperial Palace in Vienna, visitors' eyes fall on one of Empress Sisi's most valued objects in her dressing room. We see two simple wooden rings connected to a rope that is hanging from the ceiling. These are gymnastic rings and once belonged to Sisi herself. It stands next to her wall bars and high bar. It makes an unusual sight in a nineteenth century Empress' dressing room. With her personal gym equipment, she was one of the first to have a private gym in the world. Every morning at 6, the Empress, in full corsetry, would start her day with long, extreme workouts out in this room to maintain her thin physique.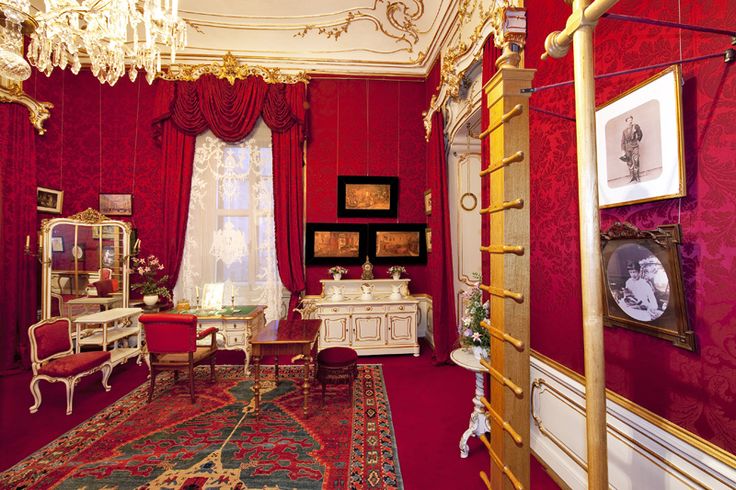 Going against gendered roles
These gymnastic rings, high bars and wall bars were still new to the public. Not too long before, the German gymnastics educator Friedrich Ludwig Jahn founded the first gymnastics school in Berlin. Here, he invented all kinds of gymnastics equipment such as the horizontal bar, the bridge and rings. After Sisi's marriage to her older nephew Franz Joseph in 1854, she took her residence in the Hofburg palace and requested this equipment. It caught a huge stir among the Viennese court after they found out it was not Emperor Franz Joseph, but Sisi that used these objects. In a time where fitness was highly unusual for women, Sissi was obsessed by it. Thus, she had no issue going against the gendered role of her time. On the contrary: She even had an actual gymnasium built later in the Hofburg Palace for more extreme training. Cleary, the wooden rings were of great personal value for her.
Sisi's Greek teacher, Constantinos Christomanos, once walked in on the exercising Empress and recalled this moment in his diary:
"This morning between her drive she had called me back to the salon. As the open door between the salon and her boudoir, ropes, bars, and rings were installed. When I saw her, she was just raising herself on the hankerings. She wore a black silk dress with a long train, hemmed with magnificent black ostrich feathers. I had never before seen her so imposing. Hanging on the ropes, she made a fantastic impression, like a creature somewhere between snake and bird."
Diary fragment of Constantinos Christomanos (01-01-1892)
After the tragic assassination of The Empress in 1898, these rings were retired from their original use. In 1918, The Hofburg Palace decided to preserve the Imperial Apartments of the time of Emperor Franz Joseph and Empress Elisabeth and showcase this to the public. The rings have been untouched after her death and thus remain in their original position. It serves a new purpose and different value than its original use. It has become an artifact to remember the routines of the daily life of a modern, liberal woman that was not afraid to break stereotypes of her time. The empress is known for her constant rebelling against the Viennese court, probably because of her liberal upbringing in Bavaria. This free spirit is what makes her so interesting to research and admirable for many others. But what is an even greater value of these rings, is that it helps us look into a woman's never ending obsession with health and beauty.
The meaning of an object
This object shown at the Hofburg symbolizes Sisi's physical, but also mental health. In a world where she felt restricted, her appearance became the only thing she could fully control. Her legendary beauty was widely praised, but by the years it took a heavy toll on Sisi's mental health to maintain this image.
"When the first signs of aging appeared – wrinkles and weather beaten skin caused by her diets and the time spent out of doors – Sisi was determined to hold on to her widely praised beauty by force. She tortured her slight body with hours of physical exercise – at the barre, at the rings, with dumbbells and weights of every description"
Historian Brigitte Hammann in the biography The Reluctant Princess (2013)
In her written poems later in life, Sisi reflects on her youth and expresses dark feelings of loneliness and even suicidal thoughts. It becomes clear her mental health deteriorated strongly and her self image is very distorted. She weighed herself three times every day and wanted to be sewn into clothes so her wasp waist would be better emphasized. After turning 32 she refused to have her photograph taken to keep her beauty eternal and unchallenged. She would continue her life hiding her face in public behind fans.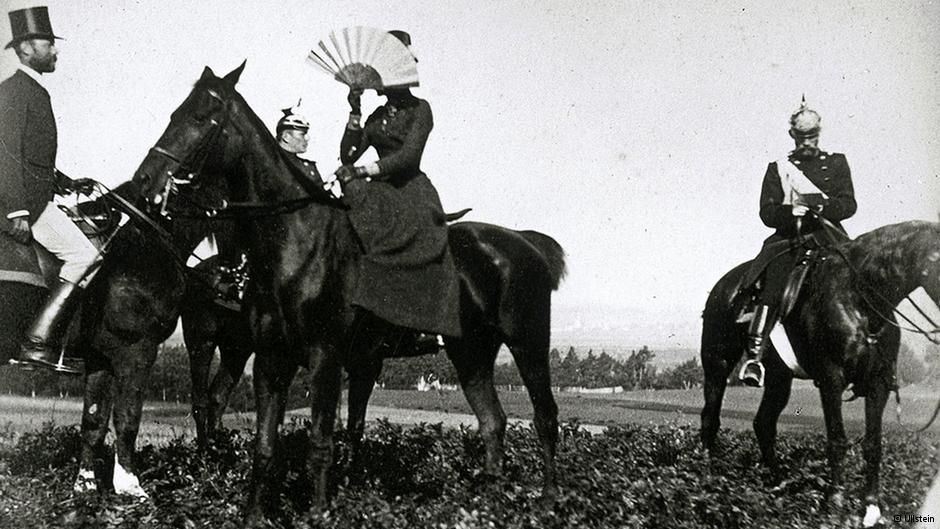 Current use
As told before, the Hofburg Palace showcases these gymnastic rings to give visitors an insight into the daily life and routine of the popular Empress. In my opinion, the current use of this object is not enough. Its broader potential should be recognized because these rings can tell us the story of a mentally broken woman that suffered with body issues all throughout her life. The thing is that Sisi is not unique with this distorted self image: it dates back from hundreds of years ago and especially today in the realm of social media, many people continue to struggle with fitting into a certain beauty standard.
The gymnastic rings can be a way to connect the past and present and further open up the conversation about women's (and men's) modern struggles with beauty images. In this way, this object can be of far greater relevance than now: visitors of the Hofburg walk by this object without knowing the real, daily struggles of Sisi. It would be the right step if the Hofburg Palace opened up this important dialogue in today's modern society so people with similar problems can see this darker, but truer side of the Empress.
Want to know more?
At this moment of publication, a biographical movie Corsage just premiered and showcases Sisi in a less romanticized way. Her mental instability and distorted self image is visualized for the broader public.
Hamann, B., The Reluctant Empress: A Biography of Empress Elisabeth (2010)
Harriet, E.J., Sisi's Verses: The Poetic Diary of Empress Elisabeth (2013)
Charlotte Spiering