I think I had to read Decoding the Visitor's Gaze at least four times before starting to get a sense of what the chapter by Gordon Fyfe and Max Ross is actually about. And even now, I'm not sure whether I understand what their findings truly entail. But I'll give it a go anyways.
In order to get a better understanding of how groups and subjects 'read' museums, Gordon Fyfe and Max Ross did in-depth interviews with visitors (and non-visitors) in the Stoke-on-Kent region. Instead of asking closed answers, Ross and Fyfe let respondents reflect on their lives, and their sense of place and time.
The interviews showed that visitors' way of observing during a museum visit is determined by their grid and group. Grid and group are acquired through education and socialization. What does this all mean? If acquiring grid and group is a social process, than museum visiting is 'a social relationship that is interwoven with dynamics of households, families and life-histories. Different types of 'gaze' can be found among different people because households can take up different museum positions within the socio-physical space that they inhabit and think of as the locality.'
So what does this mean for museums?
The research by Fyfe and Ross, much like that of Roy Rosenzweig and David Thelen in Presence of the Past: Popular Uses of History in American Life, shows that museums had to reinvent themselves and find new ways of interacting with their audiences. For Presence of the Past Rosenzweig and Thelen did in-depth telephone interviews with randomly selected respondents too, in order to find out what their connection to the past is. In a way, their findings agree with Fyfe and Ross: for most respondents social relations shape their perspectives and interpretations of the past. So far, these sociological approaches to historic research have turned out to be rather fruitful.
I think both research projects show that museums have to consider, and in many cases, reconsider the ways in which they interact with their audiences. Different groups have different types of 'gaze' that are constructed by their social relations and habitus. That means everyone interprets exhibitions and items displayed in museums in different ways. Museums have to try to get track of the various ways in which audiences interpret what is displayed, in order to accommodate more than one gaze.
Instead of the dominantly white middle class male gaze from the nineteenth century, museums nowadays face all sorts of audiences. These audiences interpret exhibitions and displayed items in different ways. Luckily, more and more museums take into account that they have different audiences, all with different types of 'gaze'.
Maybe this is a little bit farfetched, but all this talk about the 'gaze' made me think of an newspaper article I read two weeks ago about a new research project at the Rijksmuseum. The Rijksmuseum announced that it will start a new project to get a better idea of how it obtained certain objects from its colonial collection.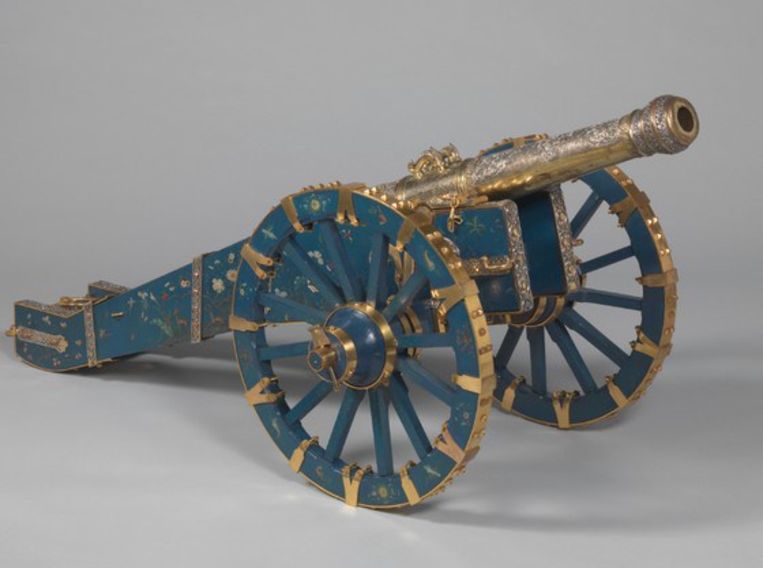 Why?
The museum no longer wants to store objects that have been obtained unlawful. This announcement represents the changing ways in which museums in the Netherlands deal with their collections, and, more importantly, their audiences.
It represents shifting ideas of national history and shows that museums like the Rijksmuseum are slowly but surely more observant and respecting of all these types of gazing. A museum like the Rijksmuseum can only attain its relevance and status as 'mediator between identity and structure' if it acknowledges and accommodates these different types of gaze. By starting this new research on the origins of some colonial items, the museum tries to show its willingness to be transparent and openness to dialogue and other perspectives. 
Next to averting being on the 'bad' side of history (the most important motive for starting the project) the Rijksmuseum  provides new perspectives, and makes more people feel like their story is told, that they are included in history too. Thus, the Rijksmuseum meets the needs of its audiences and helps conceptualizing both locality and identity. 
Although Fyfe and Ross' research doesn't offer any solutions to their own questions (What is the museum's role in interpreting the gaze? Whose gaze is to be accommodated?), I'm positive that their research has lead to museums being more aware of the fact that there are indeed different types of gaze and that audiences need various perspectives in order to be satisfied, participate and come back. 
Zará Kars