When strolling through Utrecht on a sunny day, or really any other Dutch city, you will see one thing more than anything else: terraces flooded with people, enjoying the sun, and more often than not, a refreshing alcoholic drink. I find myself in this position a lot as well, chatting away with friends, and looking at all the people passing by. For me, these terraces, or 'terrasjes' as we call them in Dutch, are naturally connected to any city center in summer. But it has not always been this way! How come?
Until the mid-19th century, there were no terraces in Dutch cities. Did people not drink, or enjoy the sun? you might ask. Sure enough, because cities had plenty of pubs, bars, and parks around town. The only things that were missing, and which are quite essential to enjoy your drink in peace were: sidewalks. Ain't no people-watching at that time, just traffic-watching! Another important sidenote was the hygiene of city centers at that time. People did not want to sit outside because of the heavy odor of the canals where trash was dumped.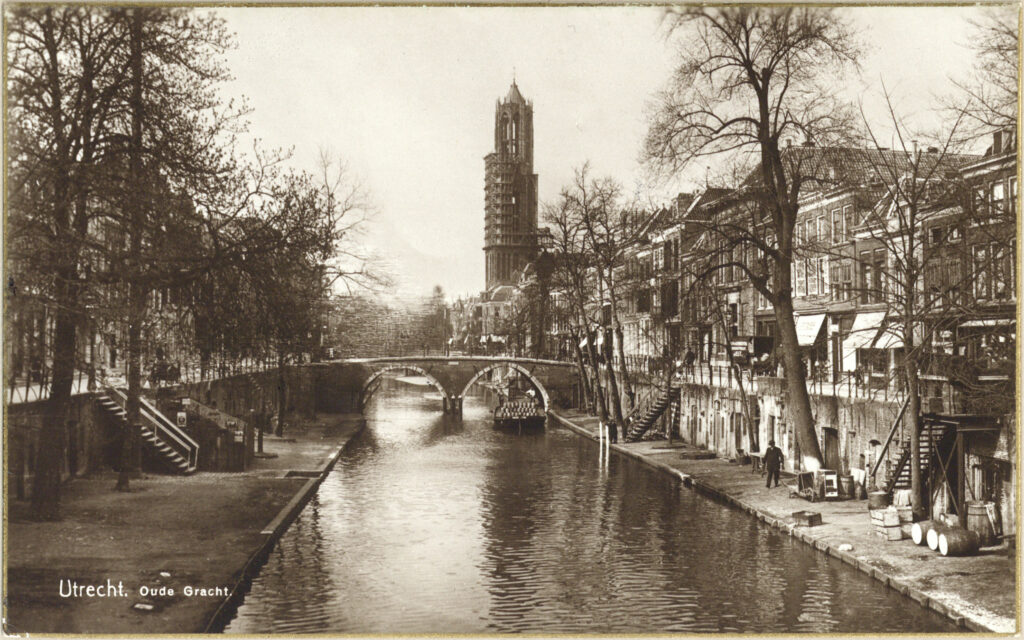 And who else to turn to in times of architectural need than Paris? In the city of love they knew how to keep cool, and thanks to the newly constructed broad boulevards and spacious sidewalks, there was enough room to do so. Soon enough, terraces also popped up on the streets of Amsterdam, Rotterdam, and Utrecht.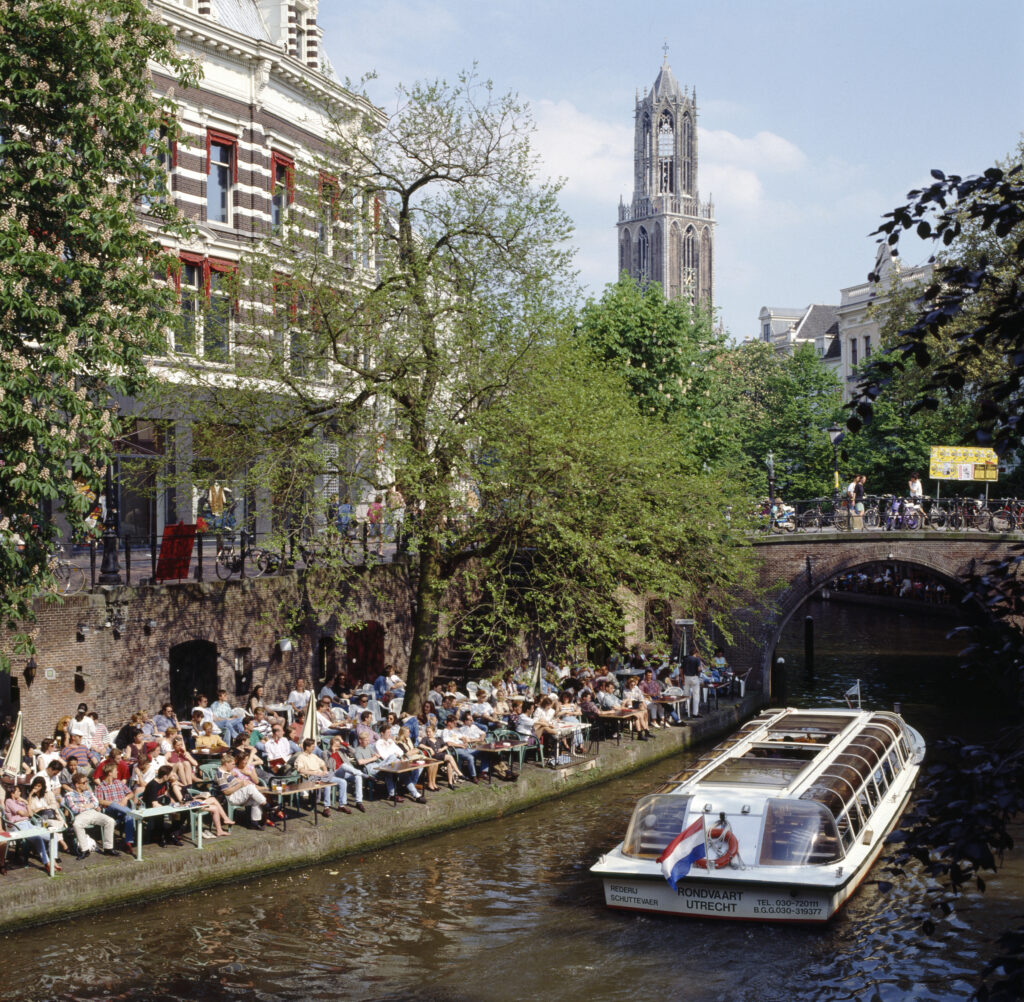 Of course, it is never really possible to tell when a phenomenon occurred for the first time, but according to Jan Hein Furnée, a university professor in cultural history, the first Dutch terrace came along in The Hague in 1863. It was owned by the 'De Witte' society, where members could rest and have a drink, but more importantly: show their status and wealth. The first terrace was nothing like the terrace we know today, in terms of its users. Where most people now sit back and catch up with family and friends, it used to be all about seeing and being seen. The terraces were only for the elite, like officials, magistrates, and politicians.
As the Dutch society changed and became more and more equal, so did the terrace culture. No longer did you just see the elite unwinding on a terrace, but the terrace became accessible to everyone, no longer depending on their social status. In the post-war period, city councils focused on making the cities as attractive for cars as possible, since more people had a car and used it to get into town. Modernization was the idea of progress. During the 1970s, however, this changed. City centers became more focused on pedestrians and cyclists instead of cars. Which made terraces even more popular! As the demand grew, so must the supply. Especially between the 1970s and 1990s terraces were booming, and the number grew explosively, as you can tell from this newspaper article:
After the success of the Leidse Plein, a second square in Amsterdam will lose its function as a parking spot to create space for a royal café terrace.

Tubantia (15-08-1973)
Not only did restaurant and café owners start to notice how lucrative these terraces were, these years were also characterized by an overall increase in prosperity in the Netherlands. All of this made for the typical streetscape we all know now with the cozy terraces. As mentioned earlier, sitting on a terrace is no longer just about 'seeing and being seen', or grabbing a coffee or a beer, terraces themselves are now even being used as offices. The boundary between private life and public life has faded, which you might have noticed sitting in an overcrowded train, overhearing someone discussing their relationship problems. Making business calls on a terrace is nothing special either. Having a drink on a terrace almost resembles a lifestyle for the modern-day human beings.
Ever since, terraces have always been around in historical city centers. Always? Maybe not always, because during Covid the streets looked spookily empty. And when the terraces reopened, people could not believe their luck. But whenever I find myself on one of Utrecht´s terraces from now on, I will be reminded of how empty the wharfs used to be and how once Utrecht's squares were filled with cars. Who knows what the city center will look like in a century?